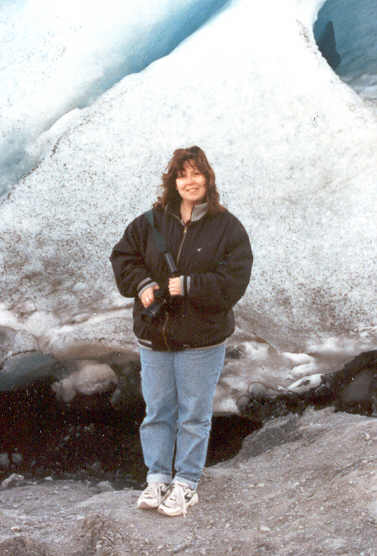 Directory: Portfolio Sampler * Book Cover Gallery
My quest for photographs that tell a story has taken me all over. From a wedding in Malta, to the volcanoes of Hawaii…to the rain forest of Puerto Rico, to the deserts of New Mexico…from Canada to the Caribbean and Florida to Alaska… I have been fortunate enough to see places that marvel the senses.
My favorite places are the most wild…El Yunque, Puerto Rico; British Columbia, Canada; the Olympic Peninsula, Washington State; the Black Hills of South Dakota; Northern New Hampshire; the National Parks of Eastern Utah; Maryland's Eastern Shore; Alaska; and Hawaii. These are some of the places where I have seen the unusual, the untouched, and the amazing.
With that theme in mind, there are two main animal subjects that ignite my spark: whales and birds. These creatures are the epitome of grace and awe. I have traveled to each coast and beyond in search of opportunities to photograph specific whale species. Some of my favorites were shot with a hurricane looming. My shins were black and blue from being slammed about on the pulpit of the boat, but the results were an amazing, award-winning photograph of a whale looking at me, which, for some reason, I call Johnny. One of my other humpbacks landed in a full-page magazine advertisement for a large information services company.
I've photographed rock bands for their CDs, models for their portfolios, professional athletes, various events, wildlife, self-portraits, abstract work, etc., etc. I'm pleased to say that some of this stuff has been purchased by collectors, corporations, and individuals, and in some cases has been published in books, journals, and newspapers, domestically and abroad. And the awards are always nice too.
Most recently I've been photographing for Stevens County newspapers such as The Chewelah Independent, The Silverado Express, the Colville Statesman-Examiner, The Loon Lake Times, and the Deer Park Gazette. I was also honored to be invited to present my work at PechaKucha in March of 2019 in Chewelah.
You can see samples of my work here in the Photo Gallery.