K. S. Brooks is available to speak to audiences ranging from elementary schoolers to retirees. She is an adjunct faculty member for the Community Colleges of Spokane and has presented classes and workshops for CCS and others on writing, publishing, photography, and gluten-free living.
With decades of experience in everything she teaches, Ms. Brooks is uniquely qualified to share her knowledge and expand the horizons of her students. Select a topic below to get more information about the classes and workshops she currently offers.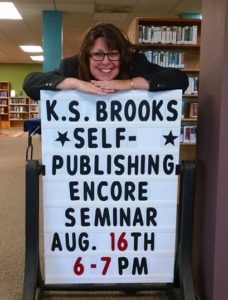 SPEAKING TOPICS
To book Ms. Brooks for your next conference, event, or class, please contact [email protected].