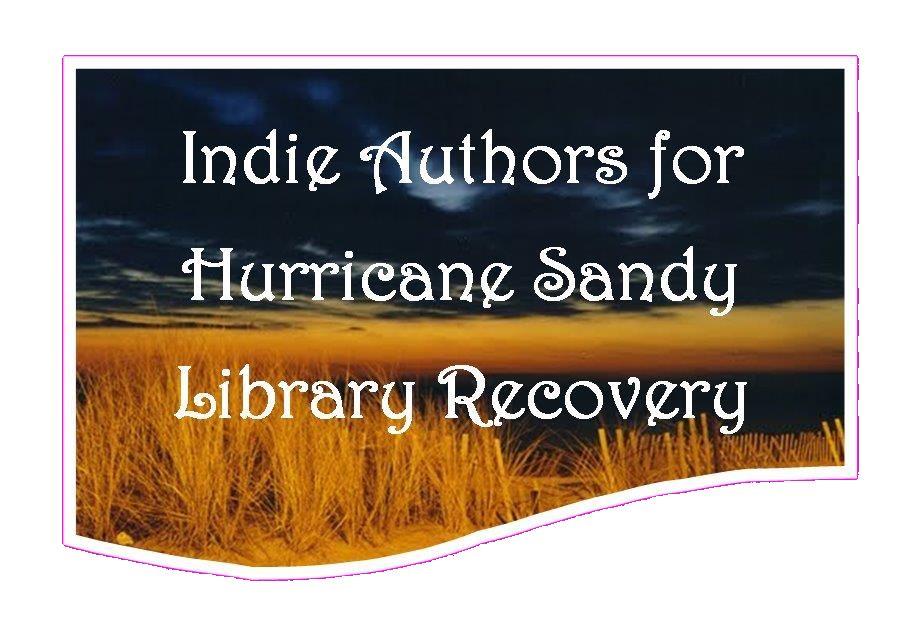 Indie Authors for Hurricane Sandy Library Recovery was formed in November 2012 to help damaged public and school libraries in New Jersey, New York, and Connecticut by providing them with new books at no charge to them.
Authors from all around the world have already responded to our call and are committed to providing fiction and non-fiction print books as well as digital books (eBooks) to libraries in need. To date more than 170 authors are on standby and already over 1200 print books have been shipped to libraries able to receive them. This effort will take some time as book storage is limited during their re-building process.
The project is spearheaded by author K. S. Brooks of Washington State, an East Coast native, who has coordinated the effort with numerous library destinations. Together with a team of volunteers, including authors, publishers, and other professionals, the project is expanding to reach more destinations in need, and interested authors.
If you are an author who'd like to provide books for schools and libraries, please join our Facebook Group and follow the instructions pinned to the top of the page.
If you are a school or library in need of print copy books, or if you're a member of the media, please feel free to contact us directly at [email protected]
To see press generated by the project, please click here.
Public Relations services courtesy of Karen Pierce Gonzalez Public Relations.